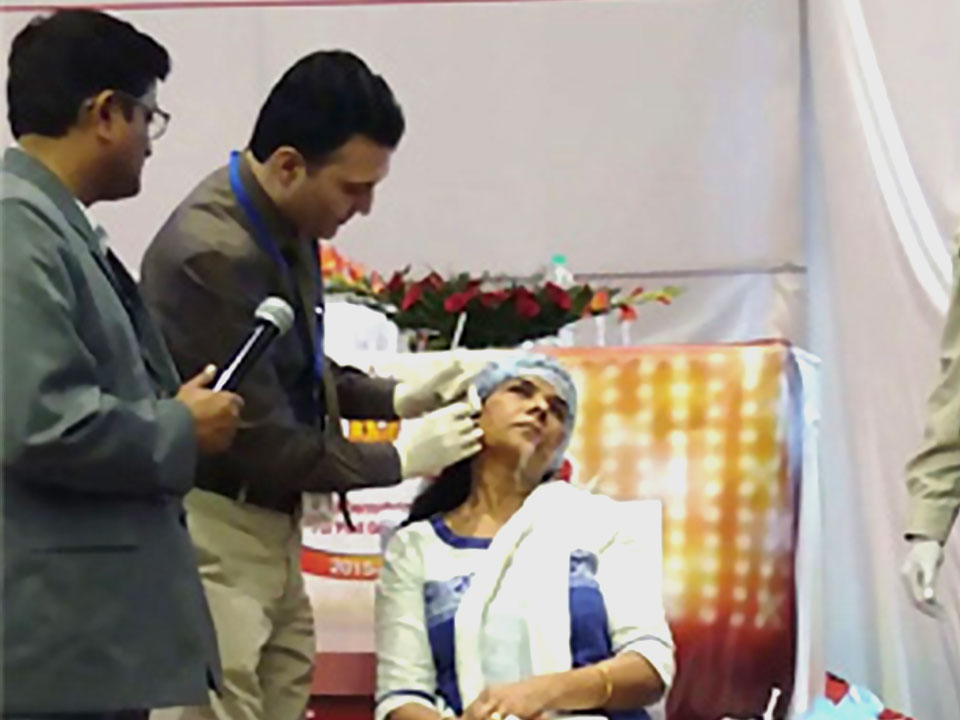 Recently "Barbed Thread" are made available for non surgical face lift for ageing face. Dr. Anil Soni has recently given a live demo in state level Conference of MP-IADVL in Ujjain. According to him thread lift is latest trend in this . It really works.
Dr. Anil Soni was invited as guest speaker in JAIPUR DERMATOLOGY ASSOCIATION to share his experience on "New nano fractional technology & laser in facial scars". He presented his work experience in various difficult to treat facial problems like Open pores, Acne scars, Traumatic scars & Facial rejuvenation etcHis talk & results were well appreciated by various dermatologists present during the session.
Dr. Anil Soni has visited Singapore General hospital for international training session cum workshop on Aesthetic medicine. There were only two dermatologist from M. P./C.G. for this course. Dr.Soni learned new methods & techniques of anti-aging treatment.
Dr. Anil Soni was invited as FACULTY in the inter-National conference on anti-aging & Cosmetology "AESTHETIC XPRESS" Held recently in New Delhi on 20-22 April 2018. Dr.Soni has delivered a talk on fractional micro needle treatment for facial scars & open pore.
He conducted a live demo session for Venus viva RF treatment for facial rejuvenation. It was well appreciated by Doctors coming from all over the country.